Cogosense Blog
Cogosense's Driver Behaviour Blog
Distracted Driving Reaches an Inflection Point in 2013
A market tipping point occurs when the severity of a problem and the efficacy of solutions intersect. The year 2013 will provide such a tipping point for distracted driving.
In aggregate, the cost due to accidents resulting from mobile device use while driving is estimated to
exceed 50 billion dollars annually
. Even more tragic, than the economic impact, is the fact that thousands of lives are lost each year due to mobile device related accidents.
So, if the problem has been well understood for some time and the economic cost is so high, why hasn't the situation improved?
It is not for lack of effort on the part of lawmakers but
enforcing laws is very challenging
. Additionally, while individuals believe that it is unsafe for others to use mobile devices while driving, they
continue to use their own devices while driving
. When you combine this deeply ingrained psychology with the fact that our mobile devices continue to increase in capability and usefulness, it's easy to see why the situation has become a true
epidemic
.
Having outlined the severity of the problem, what has changed on the landscape of solutions to make 2013 such an important year?
There are three primary factors that drive the tipping point in 2013:
1. Distracted driving solutions have matured
Until mid-2012, there were no effective software-only solutions that provided the accuracy and battery life required for an excellent end-user experience. Technology has evolved to solve those problems and the end-user experience is now, in the words of one of our large customers, "flawless".
2. Distracted driving solutions have broadened
Large enterprise fleets have diverse needs with respect to vehicles, devices, work conditions and appropriate policy. Prior to 2012, there were "point solutions" available but no single portfolio that could address the full range of enterprise needs optimally. Such broad portfolios now exist.
3. Leading enterprise organizations are taking action
Executives, concerned about their employees' safety and their company's societal obligations, have said "enough is enough". The safety risks are clear and the ROI (Return on Investment) is compelling. The first large (multi-10Ks units) deployments are underway.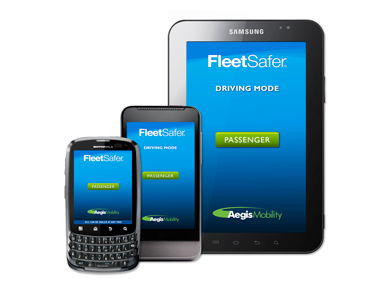 At Aegis, we are excited to have been a
market pioneer
in addressing the distracted driving issue. Our mission is to make our roads safer and to support the success of our customers. We look forward to significantly advancing both of those goals in 2013!