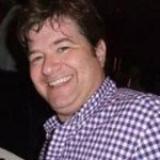 The recent New Jersey state appeals court ruling expanded the risk and liability considerations to include someone who knowingly sends a text to another person who's engaged in driving at the time and the distraction leads to a collision.
We hold that the sender of a text message can potentially be liable if an accident is caused by texting, but only if the sender knew or had special reason to know that the recipient would view the text while driving and thus be distracted.
– Superior Court of New Jersey Appellate Division
This is a particularly important consideration for corporate fleets where intra-company communication may be very frequent between fleet drivers and management or dispatch.
Complete solutions for distracted driving should take into consideration the environment for both the senders and the receivers.
For example, Aegis has worked with our corporate clients to provide driving status indicators on enterprise unified communications systems (such as those provided by Cisco, Avaya or Microsoft) so that corporate dispatchers can see status at-a-glance. Additionally, single touch push-to-talk and similar features are available to facilitate communication that is critical to productivity while ensuring conformance with corporate safe driving policy and adherence to the law.