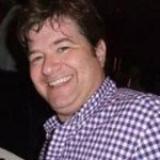 When employees crash while using a mobile device, employers are faced with significant risk and liability.
And when it comes to plaintiffs' filing distracted driving lawsuits against employers, the landscape is changing rapidly.
That's precisely why we released today the second edition of our white paper entitled, Employee Distracted Driving: Understanding Your Business Risk and Liability.
Originally published in 2010, this new version of the paper was developed in collaboration with a national law firm specialized in defending corporate clients in complex litigation matters. The release of the paper coincides with National Distracted Driving Awareness Month and provides employers with a fresh examination of a broad range of distracted driving issues including:
Scientific research and statistics
Changing regulatory and legislative environments
Recent litigation and verdicts
Industry standards and best practices for risk management
Solutions to promote compliance with documented policy
The paper is available for free download and we encourage employers everywhere to take a look and see how the world of distracted driving risk management is changing.