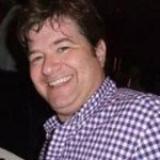 It's been a long time in coming -- but last week, Sprint bid farewell to their outdated Nextel iDEN network which will shut down on June 30th. You heard it right. The shutdown is less than 60 days away.
And despite two years of advanced warning, more than one million loyal Nextel business users are still clinging to the old push-to-talk walkie talkie service, like swimmers in the middle of the ocean clinging to a life boat that is about to sink.
If your business is still clinging to the old Nextel network -- it is important not to panic. There's still time to make the switch and grab hold of a new future. One that is complete with walkie-talkie features, faster networks and improved coverage.
Furthermore, if your employees are highly mobile, work with their hands, and drive company vehicles in industries such as construction, manufacturing and building services -- then the switch comes with a huge benefit in the form of a mobile application called FleetSafer.
FleetSafer is software that reduces risk and liability for commercial fleet operators by automatically promoting safe and legal use of mobile devices while employees are driving on the job. FleetSafer is available on Kyocera DuraCore, DuraXT, DuraMax and DuraPlus phones with Sprint® Direct Connect®.
So when it comes to preventing work place distracted driving -- "leaving the old" and "embracing the new" never felt so good.